At IPEC Project Systems Sdn Bhd we understand that embedding your project controls processes and systems through efficient training, user adoption and change management initiative is one of the most critical factors to success for any project management system deployed. That's why we have developed comprehensive training programs that help develop the skills of your people while advancing organizational and individual project performance.
All our Primavera courses are delivered according to most stringent quality standards using industry experienced consultants who have extensive experience in project controls & specialist implementation certificate in Oracle Primavera P6 EPPM. All our Primavera courses are accredited by AACE International and can be claimable from Human Resource Development Fund (HRDF) under SBL & SBL Khas  scheme. IPEC is registered training provider with Human Resources Development FUND (HRDF).
IPEC offers fundamental and advance training for Primavera P6 latest version under our newly designed & improved course syllabus which is easy to understand. Our Primavera courses can be delivered at onsite or offsite. We also offer customized Primavera courses and handholding for users who require personal coaching.
We also offer training for other Primavera products such as Primavera Risk Analysis, Primavera Contract Management and others.
In order to meet requirements for project controls for shutdown, turnaround and operational project's IPEC have introduced new training course Primavera P6 for STO Planning & Scheduling – STO300 course in partnership with STO Navigator Inc.
Starting 2016, we have started offering AACE International Certified Cost Professional (CCP) exam preparation courses and through our partnership with Academy of Project Engineering we have introduced new course in the market for project engineering professionals CPeP® (Certified Project Engineering Professional).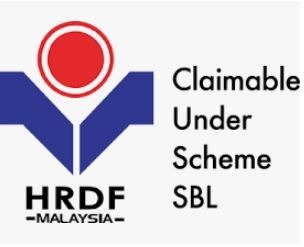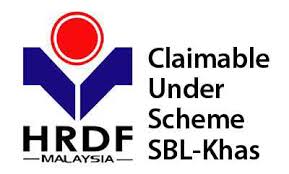 ORACLE PRIMAVERA P6 TRAINING COURSES
Project Planning & Control using Primavera P6 Client Fundamental – PP6C FUNDAMENTAL

Duration: 3 daysThis course is aimed at industry professionals on how to use Primavera P6 professional client or optional client version to a fundamental level. This course provides hands-on training for Primavera P6 software. Participants will gain understanding in concepts of project planning, scheduling and controlling. All workshops and instruction covers the 3 basic element of Project Management : Schedule, Resource and Costs.

Project Planning & Control Course Using Primavera P6 Advanced – PP6C ADVANCED

Duration: 2 daysThis course is aimed at teaching students on how to use Primavera P6 professional client or optional client version to an advanced level. This course provides hands-on training for Primavera P6 software. Participants will gain knowledge and understanding of resource management, advanced scheduling and earned value management (EVM) in Primavera P6.

Primavera P6 Advanced STO Planning, Scheduling & Project Controls Training – P6STO in collaboration with STONavigator Inc

Duration: 3 daysThe objective of this course is to provide instruction on navigation and managing data in Primavera P6 software while teaching industry best practices for planning, scheduling and executing an efficient Shutdown, Turnaround, Outages (STO) or maintenance project. This course combine best practices for planning & scheduling for STO project's and hand's on training of Primavera P6 simulating a sample STO project.

Managing Risk in Primavera Risk Analysis Workshop MPRA

Duration: 3 daysThis course provides training for Primavera Risk Analysis (PRA) software. Participants will gain a thorough background in the basic concepts of risk management. This three day class leads you through examples of specific risk modeling techniques and provides a lab style workshop on the third day to allow students to apply the learned techniques.
AACE INTERNATIONAL EXAM PREPARATION COURSES
Certified Cost Professional (CCP) Exam Preparation Course

Duration: 5 days 3 Months Online eLearningAACE International's Certified Cost Professional (CCP) program is designed to establish credentials to recognize your professional expertise in Cost Engineering domain. This certification program gives professionals a means to validate their skills and knowledge. The certification will distinguish you as a Certified Cost Professional (CCP) who has the knowledge and skills that impact the organizations profitability.CCP is one of the most recognized certification in cost engineering and management domain globally. Since 1976, several thousand individuals those who meet a demanding set of criteria by a rigorous examination, experience, education and ethical qualifications are certified as CCP.AACE International's Certified Cost Professional certification course is an independently accredited certification by the Council of Engineering & Scientific Specialty Boards (CESB) and the International Cost Engineering Council (ICEC).CCP certification distinguishes cost and management professionals who have the knowledge and skills that impact the bottom line.The course shall not only help you prepare for CCP certification  but also provide you with comprehensive understanding of Cost Engineering knowledge areas based upon AACE International body of knowledge. This course is based upon 'Skills and Knowledge for Cost Engineering 5th Ed' and 'CCC/CCE Certification Study Guide, 3rd ed'  both published by AACE International.This course is delivered through combination of 5 days classroom training & online flipped teaching approach for period of 6 months. This means student shall get access to 25+ hours of pre-recorded lectures, tutorials and quizzes, and additional 10+ hours of virtual classroom interacting with the trainer. The course is developed in a way that students can view pre-recorded lectures, tutorials and take quizzes at their convenience and if they need any additional assistance or doubt clarification they can interact with trainer online through a virtual classroom.

Earned Value Professional (EVP) Certification Preparation Course

Duration: 3 daysThis Course helps you in preparation for the AACE EVP certification exam, increase understanding of EVM and integrated project scope, schedule, and cost baselines, understand the ANSI/EIA 748 principles, review of AACE EVP Certification Study Guide, apply Earned Value Management (EVM) concepts and principles to several practical problems and case studies. Also, to

Review Agile EVM – GAO
Review ISO 21506 – Vocabulary
Review ISO 21508 – EVM
Review ISO 21511 – WBS
Microsoft Project Training Course

Duration: 3 daysThe Microsoft Project 2019 training course is for individuals, who are beginners right through experienced users who need to enhance their knowledge in Microsoft Project with the latest version.

Delay Analysis and Extension of Time (EOT) Masterclass

Duration: 3 daysOffering three days extensive course on delay analysis concepts, performing delay analysis using scheduling tools such as Primavera.

360 degrees coverage including contractual basis, pricing, writing, review and recommendation of Extension of Time (EOT) claims.
Course covers concepts, methods, real life project implementation case studies and capstone EOT claim project to be done by participants.
Build up upon globally accepted practices recommended by professional bodies such as AACE International and SCL, and taught by industry expert having extensive experience with writing and assessing EOT claims in multibillion projects setting

Excel in Project Management

Duration: 3 daysThis course is for project managers, Project Planners and project engineers who need the power of Excel for project data analysis and reporting features not available in project management software tools. This project management training course is a fast-paced, hands-on workshop. Every student will be provided with a computer running Excel. Guided by an expert instructor, you'll leave this project management training course with the real-world experience you need to fully harness the powerful tool Excel has to offer back in your workplace.
I am a user of Primavera P3 3.1. Would I be able to use P6 without training?
We do not recommend this as P3 3.1 which was the old flagship product of Primavera Systems Inc. but in comparison with P6 latest version have completely different user interface and functionality compared with P3 3.1 software. Many P3 trained attendees who try to operate P6 software will find difficulties due to complete change in interface, features and functionalities in Primavera P6 software.
I am a new user in Primavera software. Which course is recommended by IPEC?
We recommend all new users to attend Project Planning & Control using Primavera P6 Client Fundamental-PP6C FUNDAMENTAL.
I am trained in previous version of release 6. Do I have to attend the course again for P6 latest version?
It's not mandatory for users to attend primavera latest version class but if you are mandated to use P6 EPPM web version by your company than its recommended to attend Project Planning & Control Using Primavera P6 EPPM Web Workshop as the current version of P6 EPPM have significant improvement in web interface and functionalities.
What career opportunities are offered in taking Primavera courses?
Primavera is the defacto project controls solution in construction, oil &gas, utilities and government projects globally. Having trained in Primavera would enhance your marketability in the job market as Primavera skillset is widely demanded in the field of project control's, planning and project management. Currently Primavera software is specified in all oil & gas and mega infrastructure projects in Malaysia.
What minimum qualification do I need to enroll in the course?
Basic working knowledge in windows and basic understanding of project management concepts would be helpful.
What version of courses shall I enroll?
IPEC always recommends courses based on latest versions of Primavera.
Would I be able to operate P6 V 7.0 software if I attend P6 latest version training?
Yes, you be will be able to.
What is the difference between standard P6 course and Primavera P6 for STO Planning & Scheduling Course?
P6 STO course have been developed for project control professionals undertaking projects in shutdown, turnaround and maintenance of petrochemicals, refining, utilities, offshore O&G platforms/structures and large manufacturing plants. This course consist of 50% best practices for STO planning and 50% P6 hands on training using STO best practices.
Does your company offers any special discounted training courses for individuals and fresh graduates?
Yes, we do. Please contact our Customer Service.
Are your courses HRDF claimable?
Yes, IPEC Project Systems Sdn Bhd is registered training provider with HRDF.
What is Eligibility Criteria for AACE International CCP certification?
8 years industry related experience or 4 years industry related experience + 4-year industry related college degree.
Are participants entitled to receive any Continuing Education Points?
Yes, all our courses are eligible to get AACE CEU (Continuing Education Units) and CIDB CCP points.
Participants who are interested to claim CIDB CCP points please inform our training coordinator to make prior arrangements with CIDB. Please contact our training coordinator to understand how many points are eligible for both AACE CEU and CIDB CCP.