Welcome to IPEC Project Systems Sdn Bhd, your trusted partner in effective project controls processes and systems implementation. We understand the importance of training, user adoption, and change management in driving project performance and organizational success. That's why we have developed comprehensive training programs designed to enhance the skills of your team members.
Our Primavera courses are of the highest quality and delivered by industry-experienced consultants who hold specialized implementation certification in Oracle Primavera P6 EPPM. These courses are accredited by AACE International and are eligible for the SBL Khas scheme through the Human Resource Development Fund (HRDF). As a registered training provider with HRDF, we ensure compliance with all HRDF requirements.
At IPEC, we offer a range of Primavera courses tailored to meet your specific needs. Our standard and customized training programs cover Primavera P6, Primavera Risk Analysis, and Primavera Contract Management. In addition, we provide specialized training for shutdown, turnaround, and operational projects, addressing the unique challenges of these areas. We also offer exam preparation courses for AACE CCP and AACE PSP, enabling individuals to attain these prestigious certifications.
When you choose IPEC, you can be confident in receiving top-notch training delivered by experienced consultants, accredited by AACE International, and the added benefit of being able to claim your training investment from HRDF. Join us on this journey to elevate your project management capabilities and achieve exceptional project outcomes. Contact us today to learn more about our Primavera training programs and how we can support your organization.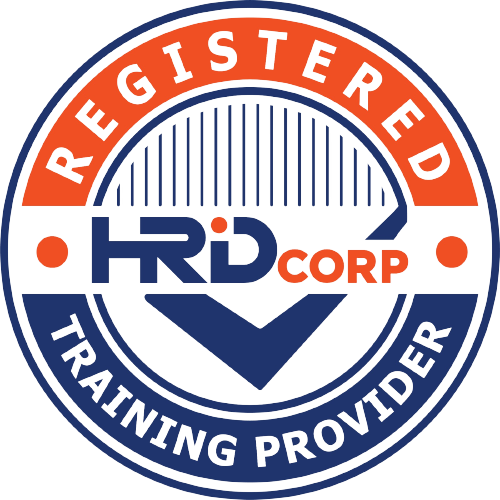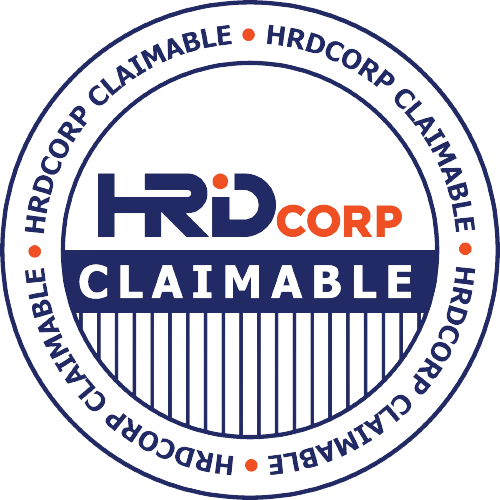 ORACLE PRIMAVERA P6 TRAINING COURSES
Project Planning & Control using Primavera P6 Client Fundamental – PP6C FUNDAMENTAL (Blended Learning – Classroom/LVC + 6 months Hosted e-Learning) – [hrdf 10000184155]

Duration: 3 days

This course is aimed at industry professionals on how to use Primavera P6 professional client or optional client version to a fundamental level. This course provides hands-on training for Primavera P6 software. Participants will gain understanding in concepts of project planning, scheduling and controlling. All workshops and instruction covers the 3 basic element of Project Management : Schedule, Resource and Costs.

Project Planning & Control Course Using Primavera P6 Advanced – PP6C ADVANCED (Classroom/LVC) – [HRDF 1000184156]

Duration: 2 days

This course is aimed at teaching students on how to use Primavera P6 professional client or optional client version to an advanced level. This course provides hands-on training for Primavera P6 software. Participants will gain knowledge and understanding of resource management, advanced scheduling and earned value management (EVM) in Primavera P6.

Primavera P6 Advanced STO Planning, Scheduling & Project Controls Training – P6STO in collaboration with STONavigator Inc (Classroom/LVC) – [hrdf 1000187299]

Duration: 3 days

The objective of this course is to provide instruction on navigation and managing data in Primavera P6 software while teaching industry best practices for planning, scheduling and executing an efficient Shutdown, Turnaround, Outages (STO) or maintenance project. This course combine best practices for planning & scheduling for STO project's and hand's on training of Primavera P6 simulating a sample STO project.

Managing Risk in Primavera Risk Analysis Workshop MPRA – [HRDF 1000185509]

Duration: 3 days

This course provides training for Primavera Risk Analysis (PRA) software. Participants will gain a thorough background in the basic concepts of risk management. This three day class leads you through examples of specific risk modeling techniques and provides a lab style workshop on the third day to allow students to apply the learned techniques.
AACE INTERNATIONAL EXAM PREPARATION COURSES
Certified Cost Professional (CCP) Exam Preparation Course (Classroom/LVC) – [HRDF 10001315985]

Duration: 5 days 3 Months Online eLearning

AACE International offers the Certified Cost Professional (CCP) program, a certification that recognizes professionals' expertise in Cost Engineering. This certification shows that you have the necessary skills and knowledge to make a positive impact on an organization's profitability. The CCP certification is well-known worldwide and has been awarded to many qualified individuals since 1976.
PROJECT PLANNING & CONTROL USING MICROSOFT PROJECT 2019 (CLASSROOM/LVC) – [HRDF 1000170409]

Duration: 3 days

This course is mainly designed for Project Management Professionals who wish to learn how to plan and control projects in an established project control environment with or without resources and roles. It is a hands-on training on Microsoft Project 2019 solution. Participants will gain handson experience building a new schedule, updating / monitoring the schedule, and generating reports. Participants also gain a thorough background in the concepts of planning and scheduling.




Delay Analysis and Extension of Time (EOT) Masterclass – [HRDF 100001105444]


Duration: 3 days

Offering three days extensive course on delay analysis concepts, performing delay analysis using scheduling tools such as Primavera.

360 degrees coverage including contractual basis, pricing, writing, review and recommendation of Extension of Time (EOT) claims.
Course covers concepts, methods, real life project implementation case studies and capstone EOT claim project to be done by participants.
Build up upon globally accepted practices recommended by professional bodies such as AACE International and SCL, and taught by industry expert having extensive experience with writing and assessing EOT claims in multibillion projects setting

ADVANCED INDUSTRY PLANT TURNAROUND MANAGEMENT & CONTROL TRAINING – [HRDF 10001299911]


Duration: 3 days

A plant turnaround is a project when a manufacturing or processing facility temporarily shuts down to perform planned maintenance, repairs, and other necessary work. It involves stopping operations, conducting maintenance activities, and then restarting the plant. Plant turnarounds are carefully planned events that ensure the facility operates safely and efficiently over the long term. Plant turnarounds are critical for ensuring the safe and reliable operation of industrial facilities, extending their lifespan, and maintaining compliance with regulatory requirements.
Our Advanced Turnaround Management & Controls Training addresses each of these opportunities, individually, and collectively in order to help project team to deliver TA project on time and budget.
I am a user of Primavera P3 3.1. Would I be able to use P6 without training?
We do not recommend this as P3 3.1 which was the old flagship product of Primavera Systems Inc. but in comparison with P6 latest version have completely different user interface and functionality compared with P3 3.1 software. Many P3 trained attendees who try to operate P6 software will find difficulties due to complete change in interface, features and functionalities in Primavera P6 software.

---

I am a new user in Primavera software. Which course is recommended by IPEC?
We recommend all new users to attend Project Planning & Control using Primavera P6 Client Fundamental-PP6C FUNDAMENTAL.

---

I am trained in previous version of release 6. Do I have to attend the course again for P6 latest version?
It's not mandatory for users to attend primavera latest version class but if you are mandated to use P6 EPPM web version by your company than its recommended to attend Project Planning & Control Using Primavera P6 EPPM Web Workshop as the current version of P6 EPPM have significant improvement in web interface and functionalities.

---

What career opportunities are offered in taking Primavera courses?
Primavera is the defacto project controls solution in construction, oil &gas, utilities and government projects globally. Having trained in Primavera would enhance your marketability in the job market as Primavera skillset is widely demanded in the field of project control's, planning and project management. Currently Primavera software is specified in all oil & gas and mega infrastructure projects in Malaysia.

---

What minimum qualification do I need to enroll in the course?
Basic working knowledge in windows and basic understanding of project management concepts would be helpful.

---

What version of courses shall I enroll?
IPEC always recommends courses based on latest versions of Primavera.

---

Would I be able to operate P6 V 7.0 software if I attend P6 latest version training?
Yes, you be will be able to.

---

What is the difference between standard P6 course and Primavera P6 for STO Planning & Scheduling Course?
P6 STO course have been developed for project control professionals undertaking projects in shutdown, turnaround and maintenance of petrochemicals, refining, utilities, offshore O&G platforms/structures and large manufacturing plants. This course consist of 50% best practices for STO planning and 50% P6 hands on training using STO best practices.

---

Does your company offers any special discounted training courses for individuals and fresh graduates?
Yes, we do. Please contact our Customer Service.

---

Are your courses HRDF claimable?
Yes, IPEC Project Systems Sdn Bhd is registered training provider with HRDF.

---

What is Eligibility Criteria for AACE International CCP certification?
8 years industry related experience or 4 years industry related experience + 4-year industry related college degree.

---

Are participants entitled to receive any Continuing Education Points?
Yes, all our courses are eligible to get AACE CEU (Continuing Education Units) and CIDB CCP points.
Participants who are interested to claim CIDB CCP points please inform our training coordinator to make prior arrangements with CIDB. Please contact our training coordinator to understand how many points are eligible for both AACE CEU and CIDB CCP.

---

What is Instructor Led Live Virtual Class (LVC)?
In view of current MCO and Covid19 pandemic where classroom training's have restrictions IPEC have introduced Instructor Led Live Virtual Class (LVC).
Live Virtual Class (LVC) is done online where the trainer will conduct the training live with participants using MS Teams. During the LVC session trainer can interact with participants in similar manner like classroom training but communication will be done via Microsoft Teams. IPEC will sent training invitation via Microsoft Teams. Please accept the invitation and during day of the training please click on the link which is given. Kindly ensure your audio and speaker of your computer is working fine for this session and you have a have decent internet connection.

---

What is IPEC Cloud Hosted eLearning?
IPEC Cloud Hosted eLearning subscription has been developed to complement our classroom and LVC training as part of our plan to give training participants blended learning option. eLearning enable training participants to learn 24×7 anytime during the subscription period once the classroom or LVC training is completed.
eLearning can be accessed using any web browser and no additional software installation is required. eLearning access can be extended after 6 months expiry if required with additional charges. Please call our sales to enquire more on subscription extension.
Currently IPEC eLearning is only available for Project Planning & Control using Primavera P6 Client Fundamental training. As part of our strategy to move towards blending learning approach IPEC will expand our eLearning offerings in coming time.