want to explore our
integration platform?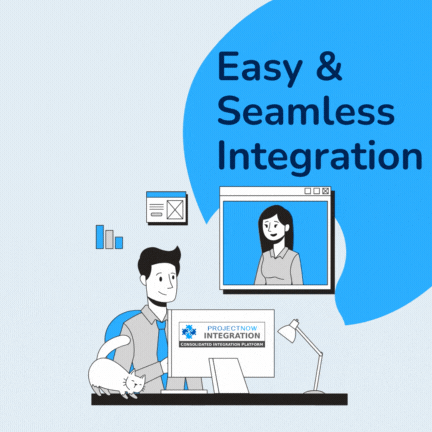 Our state-of-the-art middleware, ProjectNow Integration, has been exclusively developed by IPEC to ensure effortless integration between Oracle Primavera P6 EPPM and various ERP/CMMS Systems. With this powerful tool, you can achieve seamless data synchronization and efficient collaboration between your project management and enterprise resource planning systems.
DEPLOYMENT OF YOUR CHOICE!
Discover the Power of
ProjectNow Integration!
Comprehensive Dashboard, Reports, and Email Notifications: Stay in control with our comprehensive dashboard, where you can monitor integration status and performance at a glance. Generate insightful reports to gain deeper insights into your project management and resource planning. Additionally, our email notifications keep you informed of important updates and events, ensuring you never miss a beat.
The integration streamlines data management processes, saving time and resources by eliminating manual data entry. It offers better visibility into organizational performance, enabling informed decision-making. By automating data transfers, it reduces the risk of delays, disruptions, and errors that could impact project timelines or budgets. ProjectNow Integration seamlessly integrates Primavera P6 with SAP PS and SAP PM modules via web services, connectors, and direct database transfers, providing organizations with enhanced efficiency and maximizing the value of their investments in project management and ERP software
Built on Robust Java Spring Architecture: Our cutting-edge middleware is built on a robust Java Spring architecture, which ensures modularity and enables smooth, efficient data handling. The use of industry-leading technology guarantees the reliability and performance you need to streamline your integration processes.